Become a Resident Assistant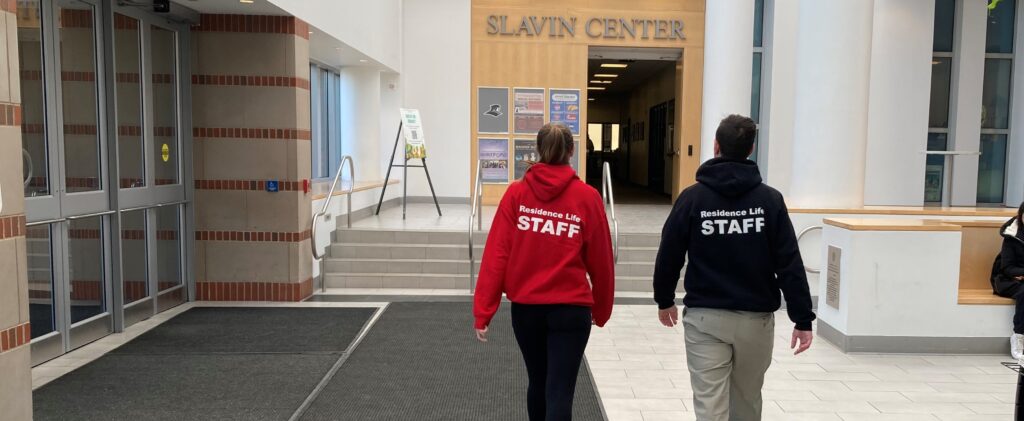 Apply for the RA Position Now!
What is a Resident Assistant (RA)?
Resident Assistants at Providence College are the elite part-time student leader group on campus responsible for the cultivation of community within the residence halls, serving as a critical resource and referral agent, campus culture broker, safety & security agent, and facilitator of social, academic, and spiritual success. Resident Assistants support the Office of Residence Life & Housing, the Division of Student Affairs, the Friar Four Foundational Pillars, and the mission of Providence College. Resident Assistants are directly supervised by a live-in Complex Director (CD) in their residence hall or area. Resident Assistants are under comprehensive supervision by the Office of Residence Life & Housing Central Staff, the Dean of Students Office, and the Vice President of Student Affairs or their designee. 
Resident Assistants are assigned a maximum average of twenty (20) hours per week while classes are in session over the course of the fall and spring semesters while also maintaining a high level of campus visibility and accessibility. As such, the Resident Assistant position represents a significant time commitment. This may require a staff member to consider limiting other commitments which may require significant time in order to be successful in all remaining areas of their student portfolio.
2022-23 RA APPLICATION PROCESS
HOW TO APPLY
#1- Attend an Information Session. Dates for the information sessions are:
Thursday, October 27 at 7:00pm (64 Hall in Slavin Center) RA Info Session Kickoff
Thursday, November 10 at 7:00 p.m. (Slavin 112 AKA The Fishbowl) Resident Assistant Information Session with Q & A
Thursday, November 17 at 7:00 p.m. via Zoom Resident Assistant Information Session with Q & A
Thursday, December 8 at 7:00pm (Slavin 112 AKA The Fishbowl) Last Chance Resident Assistant Information Session with Q & A
#2- Read about being an RA. To fully understand the responsibilities associated with the RA position, we strongly encourage you to carefully read all information on this site, especially the above position description. We also recommend talking with your RA, Complex Director, Hall Director, or stop by Slavin Center 105 to speak with a Central Staff member to learn more about the position before applying.
#3- Ask your Complex/Hall Director or RAs questions. Residence Life & Housing staff is here to answer any of your questions about the RA position. Applications are due online no later than 4:30 p.m. on Friday, December 16, 2022.
#4- Lookout for Information about the Interview Process. Candidates will be notified via their PC email if they have been selected to participate in the selection process.