Become a Resident Assistant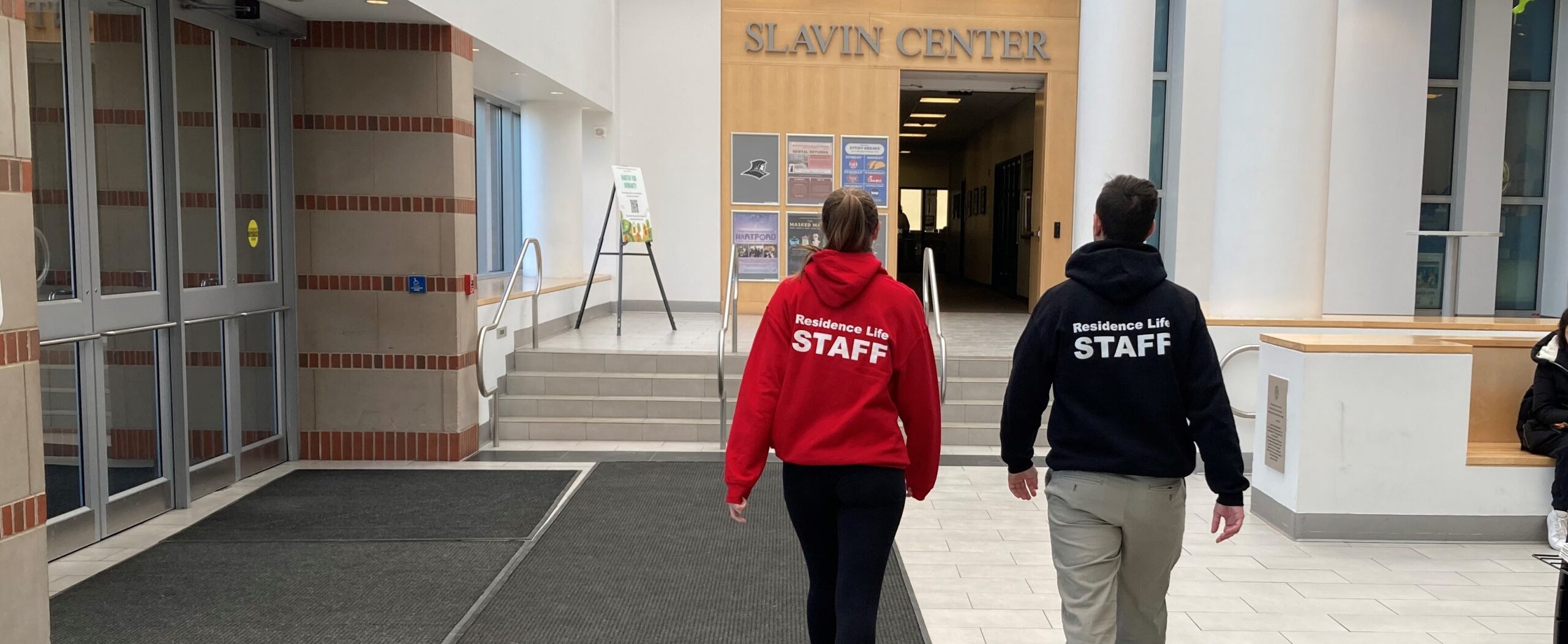 Apply for the RA Position Now!
(opens in a new tab)
What is a Resident Assistant (RA)?
Resident Assistants at Providence College are the highest paid student employees on campus. They are key staff members in the Office of Residence Life and are highly visible in our residential communities. RAs are directly supervised by a live-in Complex Director (CD) in their residence hall or area and serve as a mentor and resource to their peers. RAs are expected to foster meaningful and positive peer relationships in the residence halls and help ensure our residence halls are safe and comfortable places to live and learn.
Resident Assistants are assigned a maximum average of twenty (20) hours per week while classes are in session over the course of the fall and spring semesters while also maintaining a high level of campus visibility and accessibility. As such, the Resident Assistant position represents a significant time commitment. This may require a staff member to consider limiting other commitments which may require significant time in order to be most successful as a student.
2024-25 RA APPLICATION PROCESS
HOW TO APPLY
#1- Attend an Information Session or Visit us in our office or at one of our tabling events in Slavin Atrium.
Thursday, November 9 at 6pm in Ruane 206
Tuesday, November 14 at 5pm in McPhail's
Wednesday, November 15 at 5pm in Aquinas Lounge
Tuesday, December 5 at 6pm on Zoom https://providence.zoom.us/j/97187439987
#2- Read about being an RA. To fully understand the responsibilities associated with the RA position, we strongly encourage you to carefully read all information on this site, especially the above position description. We also recommend talking with your RA, Complex Director, Hall Director, or stop by Slavin Center 105 to speak with a staff member to learn more about the position before applying.
#3- Ask your Complex/Hall Director or RAs questions. Residence Life & Housing staff is here to answer any of your questions about the RA position.
#4- Submit your Application Here! Applications will be available beginning Wednesday, November 1 and are due online no later than 4:30 p.m. on Friday, December 18, 2023.
#5- Lookout for Information about the Interview Process. Candidates will be notified via their PC email if they have been selected to participate in the selection process.