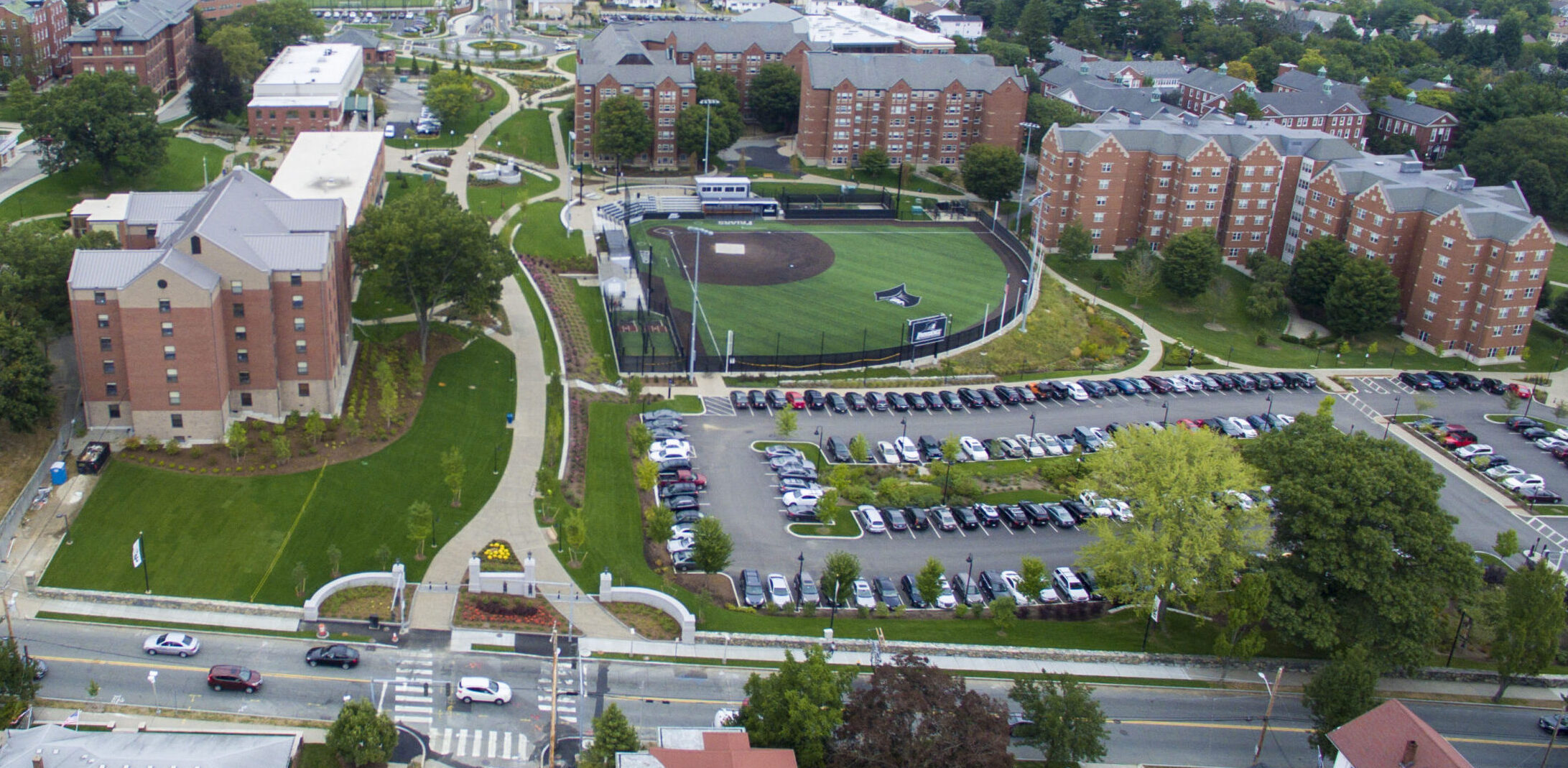 Off-Campus Living
The Office of Residence Life & Housing advises and supports students living, or interested in living, off-campus. Undergraduate and graduate students can make an appointment with a Housing professional by emailing Residence Life at reslife@providence.edu. The Office of Residence Life & Housing is in Slavin Center 105.
Who Can Live Off-Campus?
Providence College freshmen, sophomores, and juniors are required to reside on campus. It is college policy that any non-senior student wishing to live off-campus must have permission from the Office of Residence Life & Housing. Although strongly discouraged by Residence Life, some students sign leases as sophomores for off-campus housing for their senior year. Students do not need Residence Life permission to sign an off-campus housing lease for their senior year.
Junior Year Off-Campus Living
Depending on the projected occupancy of the undergraduate classes required to live on campus, the Office of Residence Life & Housing may have an application process for current sophomores to apply to live off-campus for their junior year. Students applying for off-campus permission for their junior year are not to sign any off-campus lease until an approval email is received from Residence Life.
Expectations of Students Living Off-Campus
Students living off-campus are expected to take responsibility for upholding the dignity and character expectations of Providence College students, as outlined in the Student Handbook, as well for obeying all local and state ordinances and laws as outlined in the Rhode Island Tenant Handbook. Key ordinances and state laws include the Providence Public Nuisance City Ordinance and the State of RI Social Host Laws.
Off-Campus Living Resources