Housing Selection
2023/24 Academic Year
The Housing Selection process takes place in the spring for the upcoming academic year. In order to participate in Housing Selection, students must pay the Housing Security Deposit, submit a Housing Application, and, if desired, form Roommate Groups. Please see below for more details about this year's process.
All Class of 2026 students must reside on campus or be approved for Commuter Status. Class of 2025 students can live on campus, apply for Off-Campus Housing Status or Commuter Status. If you want to apply for Commuter or Off-Campus Housing status, please email reslife@providence.edu. Commuters must be living at their home address.
Students who have been approved for Fall or Spring Study Abroad must make a housing deposit regardless of being on campus for only one semester. Click here for more information about Study Abroad.
Requests for Residential Accommodations​ should be submitted on time for full consideration. More information is available on the Residential Accommodations page.
Important Dates
Housing Security Deposit
The Housing Security deposit of $200 is to be paid between March 21st and April 5th on your CyberFriar​ account.
The $200 Housing Security Deposit reserves a student's space in housing selection as well as secures funds for any damages (building, floor, and/or room) that are incurred during the current academic year. Students who accumulate building, floor, and/or room damages le​ss than $200 will be credited the difference. Students whose damages exceed $200 will be billed for the remaining balance.​​
The Housing Security Deposit is required by any rising Sophomore, Junior, and Senior student wishing to live on campus for the upcoming academic school year. Incoming first-year students do not need to pay a Housing Security Deposit.
How do I submit the $20​​0 Housing Security Deposit?
Student logs onto CyberFriar.
Select Student Services.
Select Bursar's Office.
Click on "Housing Deposit $200"
Payment is made with an e-check by entering a checking account number and routing number (see image below). An e-check will create an ACH transaction to your checking account. Payments made using an e-check are handled the same as a paper check.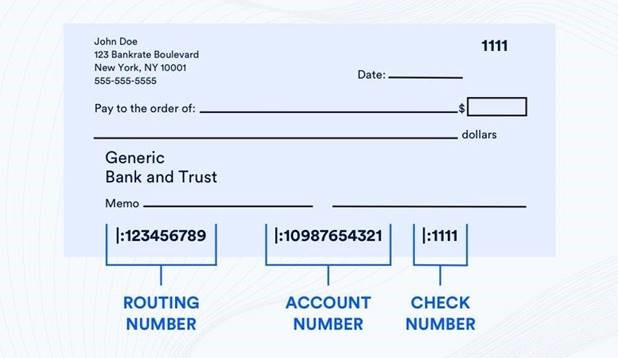 Housing Applications due by April 2
Housing Applications are currently available on eRezlife for those who are living on campus next year. All students living on campus next year are to fill out the Fall 2023 On Campus application through their eRezlife account. Study Abroad Fall students do not fill out the housing application at this time.
Students taking part in the Housing Selection process must compete the application by April 2nd. Use these links for more information about the Housing Application process and forming Roommate Groups. You do not need a finalized group in order to submit your application.
All class of 2026 students must have completed all assigned Student Life Vector Education online courses in order to participate in Housing Selection. Students received emails about these programs in January. Students can check their Vector Education Online Dashboard to see the status of their assigned courses. Questions about the Vector Education assignments can be sent to studentlife@providence.edu.
Housing Selection (by class year, April 18 – April 28)
Senior Housing Selection Day is on Tuesday, April 18th. Senior selection times will be emailed on Monday, April 17th
Junior Housing Selection Day is on Friday, April 21st. Junior selection times will be emailed on Thursday, April 20th.
Sophomore Housing Selection Day is on Thursday and Friday, April 27th and 28th. Sophomore selection times will be emailed on Wednesday, April 26th.
Please contact the Office of Residence Life & Housing at 401.865.2392 or reslife@providence.edu for general questions.